Ducati India has appointed Ranveer Singh as their new brand ambassador. The announcement was made on August 8, 2023, coinciding with the launch of the Diavel V4 in India. Singh is a huge fan of motorcycles and has been seen riding them on several occasions. He is also known for his flamboyant personality, which makes him a perfect fit for the Ducati brand.
In a statement, Singh said that he is excited to be associated with Ducati and that he looks forward to promoting the brand in India. He said, "Ducati is a brand that is synonymous with performance, style, and passion. I am proud to be associated with a brand that shares my values."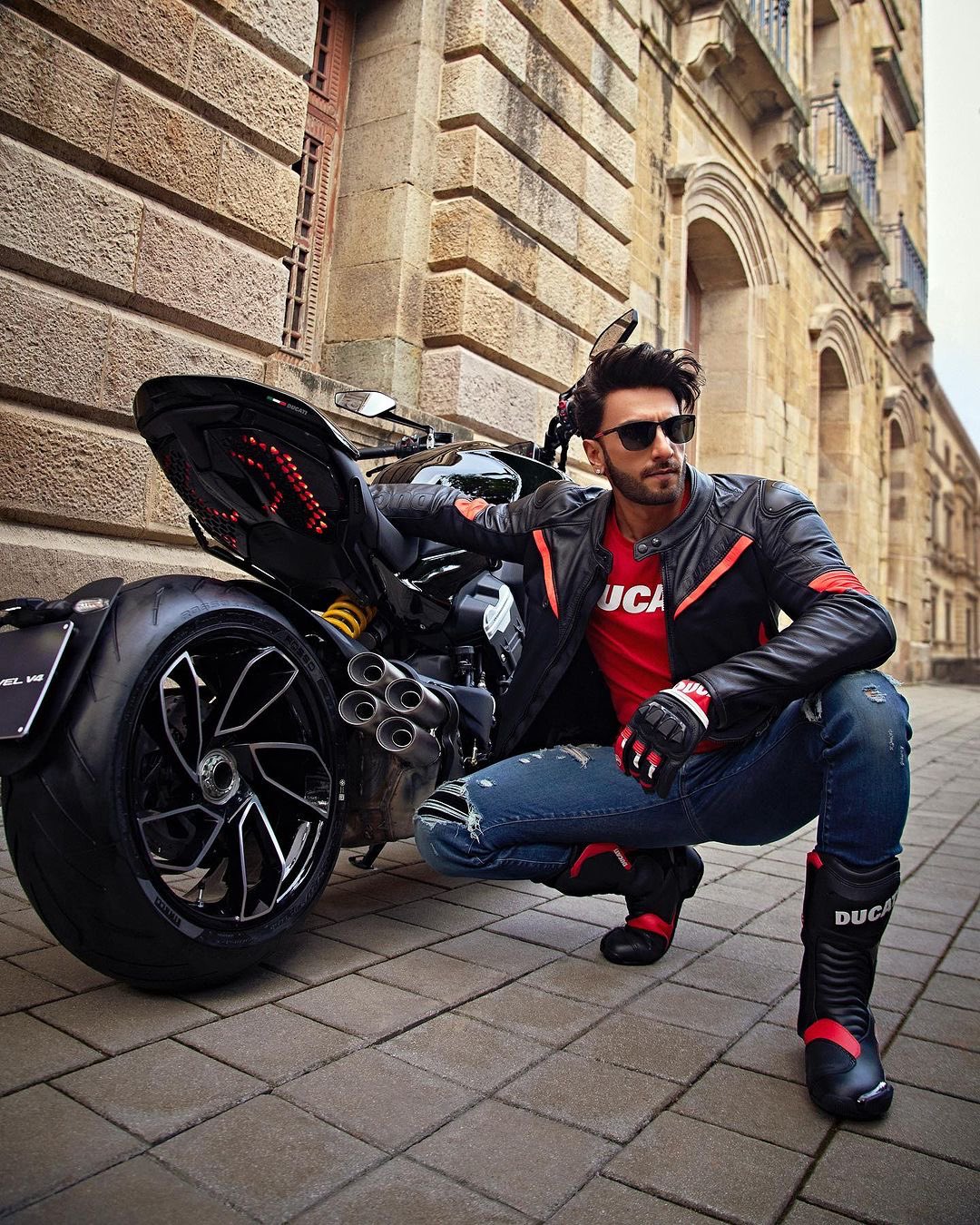 Ducati India's Managing Director, Bipul Chandra, said that Singh is a "perfect fit" for the brand. He said, "Ranveer is a youth icon who is known for his daring and adventurous spirit. He is also a passionate motorcyclist, which makes him the perfect fit for Ducati."
Singh will be featured in Ducati's upcoming marketing campaigns in India. He will also be riding the Diavel V4 at various events and occasions.
Here are some of the reasons why Ducati India chose Ranveer Singh as their new brand ambassador:
Singh is a popular and respected actor in India. He has a large fan following, which will help Ducati to reach a wider audience.
Singh is known for his flamboyant personality. He is not afraid to take risks and experiment with new things, which is in line with Ducati's brand image.
Singh is a passionate motorcyclist. He has been seen riding motorcycles on several occasions, and he even owns a few himself. This shows that he is genuinely interested in the brand and its products.